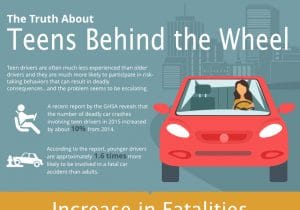 The Truth About Teens Behind the Wheel
Teen drivers are often much less experienced than older drivers and they are much more likely to participate in risk-taking behaviors that can result in deadly consequences- and the problem seems to be escalating. A recent report by the Governors Highway Safety Administration (GHSA) reveals that the number of deadly car crashes involving teen drivers […]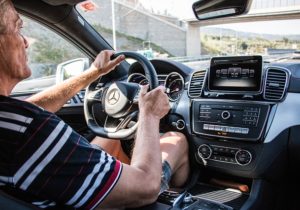 Does Age Have an Effect on Distracted Driving?
While older drivers are not responsible for the majority of motor vehicle accidents that occur, aging is considered a significant risk factor for accidents resulting in serious injuries and fatalities per distance traveled and per number of drivers. It is predicted that there will be a drastic increase in the number of older people in […]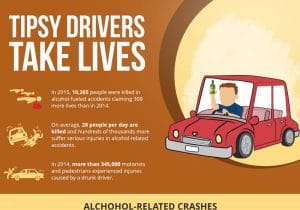 Tipsy Drivers Take Lives
In 2015, 10,265 people were killed in alcohol-fueled accidents claiming 300 more lives than it did in 2014 On average, 28 people per day are killed and hundreds of thousands more suffer serious injuries in alcohol-related accidents. In 2014, more than 345,000 motorists and pedestrians experienced injuries caused by a drunk driver. Nationwide, alcohol-related crashes […]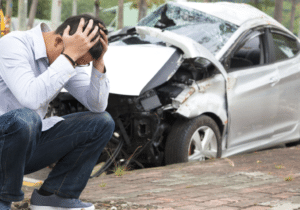 Helmets Save Lives and Prevent Traumatic Brain Injury
Motorcycle helmets save lives and reduce the risk of a cyclist suffering a traumatic brain injury. Mile per mile, motorcyclists are 29 times more likely to suffer a fatal accident than occupants of passenger vehicles. It is a statistic that highlights the importance of helmets and the effect they can have on accident outcomes. Motorcycle […]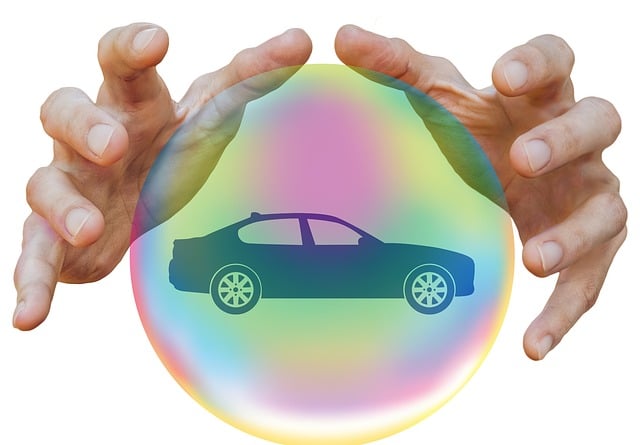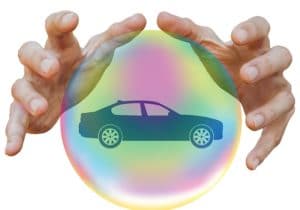 Health vs. Car Insurance: The Interrelation of Personal Injury and Insurance
When a victim suffers an injury in a car accident, his or her health and car insurance often provide overlapping coverage. Unfortunately, overlaps in coverage sometimes result in one or both insurers denying payment for medical costs. Insurance companies are driven by profit. If there is ever any ambiguity as to the extent of coverage, […]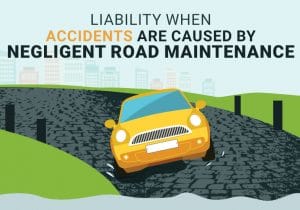 Liability When Accidents Are Caused By Negligent Road Maintenance
When people are injured in accidents that are caused by poorly maintained roads in Illinois, determining liability can be difficult as there may be multiple parties who are liable, and governmental actors may assert immunity. While governmental bodies such as cities do have governmental immunity, the immunity does have limits, meaning that they still may […]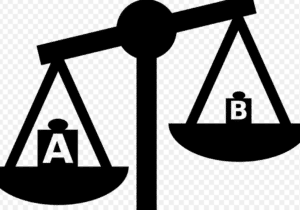 How Does My Own Negligence Affect My Car Accident Claim?
In Illinois, a car accident victim can still recover from the other party provided that the victim was less than 51 percent at fault for the accident. Often, car accidents are caused by multiple factors, such as one person speeding and another person not yielding while turning. Illinois lawmakers have modified how a victim's own […]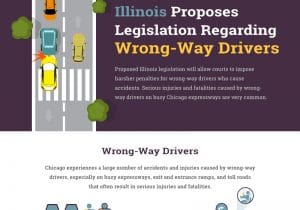 Illinois Proposes Legislation Regarding Wrong-Way Drivers
Proposed Illinois legislation will allow courts to impose harsher penalties for wrong-way drivers who cause accidents. A car accident attorney Chicago often sees serious injuries and fatalities caused by wrong-way drivers on busy Chicago expressways. (Article continues below Infographic) ______ Wrong-Way Drivers Chicago experiences a large number of accidents and injuries caused by wrong-way drivers, […]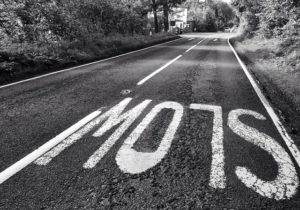 Poor Road Conditions Contribute to Auto Accidents
A comprehensive study found that poor road design was a factor in 22,000 motor vehicle accident fatalities from 2006 to 2009. Road design denotes the curvature of the street, the placement of polls, the road paint, bumpers, guards, and other features of a road. Poor road design is often overlooked as a contributing factor to […]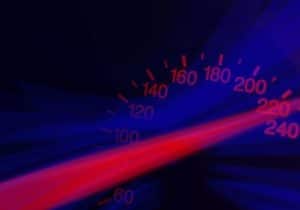 Factors That Affect Car-Accident Fatality Rates
A number of factors can reduce or increase the likelihood of a fatal car accident. Reducing risk is the goal of every driver, so understanding the contributing factors can give drivers a greater sense of safety when behind the wheel. For accidents where the factors are out of the driver's control, it is best to […]